Are you looking for an easy way to grow your attendance and sell more exhibit space?
Watch This 5 Minute Video and Learn How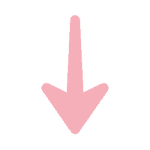 Watch This Video and See What Your Website Could Look Like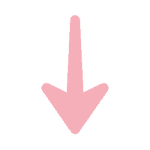 Done-For-You Websites for Wedding Expos and Bridal Shows
Ignite the Success of Your Show with a Cutting-Edge Website
Is an outdated website holding you back from maximizing your success? If it's been a while since you refreshed your website, the answer is a resounding YES! At Team Wedding, we can help breathe new life into your show by creating a dynamic, modern website that captivates audiences and drives attendance and exhibitor sales. Prepare to witness the power of a seamless user experience that converts visitors from awareness to ticket purchase with a single click.
A Focus on the User Experience
Our goal is simple: We want you to have the best wedding expo website! With our focus on a superior user experience, we make it easy for your website visitors to find all the information they need. Each of your shows will enjoy a dedicated page with an embedded ticketing portal. But that's not all!  We include a filterable gallery showcasing stunning images from your show, coupled with a comprehensive FAQ page that enhances your search engine visibility while answering every query.
Turn your Exhibitor Directory into a Revenue Stream
Say goodbye to the boring exhibitor list!  Our websites feature a visually appealing exhibitor directory that rivals the leading wedding-planning websites in both aesthetics and functionality. You'll enjoy opportunities for additional revenue, as our sites include several upsell opportunities including premium featured listings and prominent logo placements.
Selling Exhibit Space is a Breeze
Impress potential exhibitors with a detailed exhibitor opportunities section that effortlessly doubles as a sales tool—no more cumbersome media kits required! Additionally, we provide a convenient download page, ensuring exhibitors have all the essential information at their fingertips. And the icing on the cake? A visually enticing storefront where you can effortlessly secure exhibit space orders, eliminating the hassle of PDFs or printed contracts.
Tailor-Made Design, Unparalleled Experience
Your website will boast an intuitive design that is customized with your branding, colors, images, and font styles. Should you desire additional pages, such as landing pages for your marketing campaigns, consider it done.
Beauty Meets Functionality, Powered by Innovation
Prepare to be amazed not only by the stunning aesthetics but also by the remarkable functionality under the hood. Our cutting-edge websites leverage the latest WordPress technology, guaranteeing blazing-fast speeds and an unrivaled experience on mobile devices. The sites are expertly optimized for search engines, featuring automated Schema markup that ensures search engines have the information they need. Your site will seamlessly integrate with your preferred ticketing platform.
Seamless Solutions, Simplified Pricing
Say goodbye to the headaches of website maintenance. Our subscription-based solution encompasses design, updates, and hosting—all neatly bundled into one affordable monthly fee.  The time for a new website is now. The time to collaborate with Team Wedding is now. Success awaits.