Marketing for Venues & Wedding Pros
Let Team Wedding handle your marketing so you can do more of

what you love.
Welcome to Team Wedding Marketing, your partner in crafting unforgettable moments and building everlasting connections. As premier marketing specialists dedicated to the world of weddings, we specialize in empowering venues and wedding pros to flourish in an increasingly competitive industry.
Every wedding holds a unique story, and every professional deserves a spotlight to showcase their expertise. Our comprehensive approach ensures that you can focus on what you do best while we take care of the marketing intricacies. Whether it's curating captivating content, optimizing online presence, or orchestrating profitable social media campaigns, our dedicated team of marketing experts will collaborate closely with you to create tailored strategies that resonate with your audience. With an eye for detail and a pulse on the latest industry trends, we are committed to guiding you toward cost-effective and time-efficient marketing solutions that will elevate your brand.
Outsourced and Fractional Marketing Services
Most wedding pros don't have the need for a full-time marketer, have little luck hiring interns or part-timers, and don't have the time or skill set to handle all the marketing themselves. Team Wedding offers a customized, all-in-one alternative to DIY marketing.  We can oversee your entire marketing program, taking a big-picture approach to develop and manage a marketing strategy that will grow your sales, save you money, and free up your time to do more weddings.
Paid Search and Social Media
An investment in search and social media advertising can deliver a positive ROI. We'll show you the best ways to do it.
Branding Strategy
How are you different? What is your value proposition? Who is your right fit client? We help craft your branding strategy.
Face-To-Face Marketing
Wedding shows, open houses, tours and even Zoom meetings require a solid strategy. We will help.
Search Engine Optimization
With solid SEO, search engines will deliver you prospective customers and allow you to reduce your paid advertising.
Content Marketing
Audio, video and written content, placed on the right platforms, will bring you new customers. We put the pieces together.
Email Marketing
From large email campaigns to one-on-one emails, we develop powerful content and a design that maximizes your results.
Team Wedding Videos & Podcasts
Explore our videos and podcasts and learn better marketing
Strategies For Venue Marketing Success
The Venue RX Podcast
Stop Burning Leads
Wedding MBA Presentation
What are you Doing With Your Leads?
Wedding Business Growth Podcast
Sales Funnel or Sales Colander?
Team Wedding Marketing
Do You Know How You Get Your Leads?
Team Wedding Marketing
Instagram Hack to Increase Awareness
Team Wedding Marketing
3 Wedding Business Tips to Do Now
Team Wedding Marketing
Sell Easier and Sell More with Better Email Marketing
Wedding MBA Presentation
Three Tiers of Wedding Pro Success
We Speak Wedding Marketing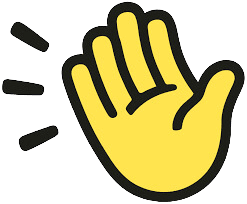 Don't miss our rooms on the Clubhouse app
Follow Us: @marcmcintosh | @reneeroberts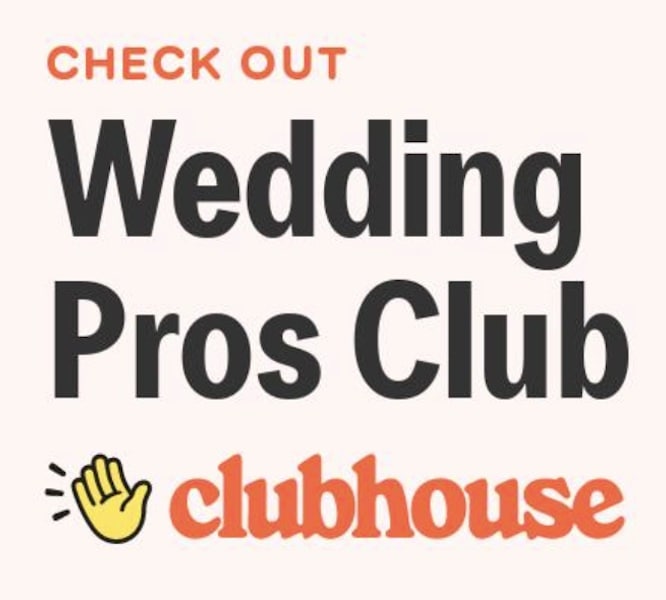 Every Monday @ 12pm ET
Wedding Pro Town Hall
Hosted in the Wedding Pros Club
Start your week out with a motivating room where we discuss all things wedding.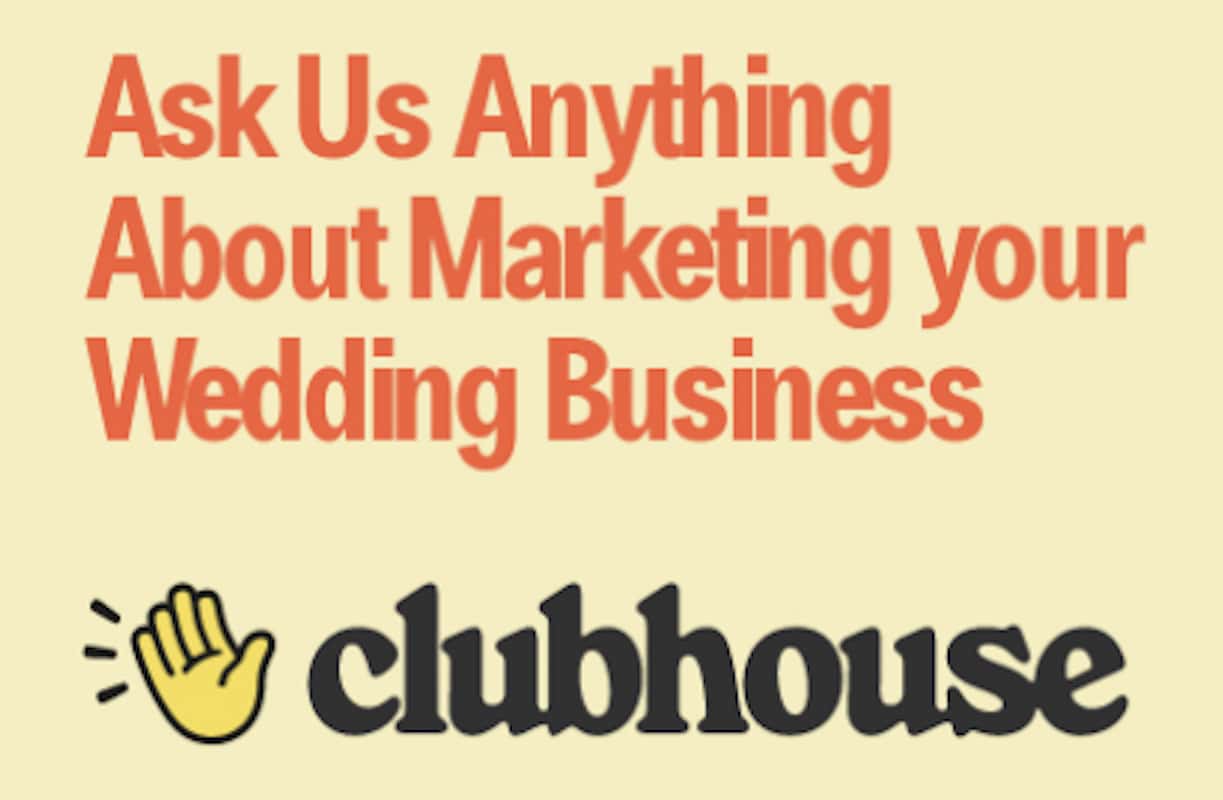 Every other Sunday @ 8pm ET
Ask Us Anything
Hosted in the Wedding Pros Club
Bring your marketing questions and Marc and Renee from Team Wedding Marketing will offer feedback, and helpful advice.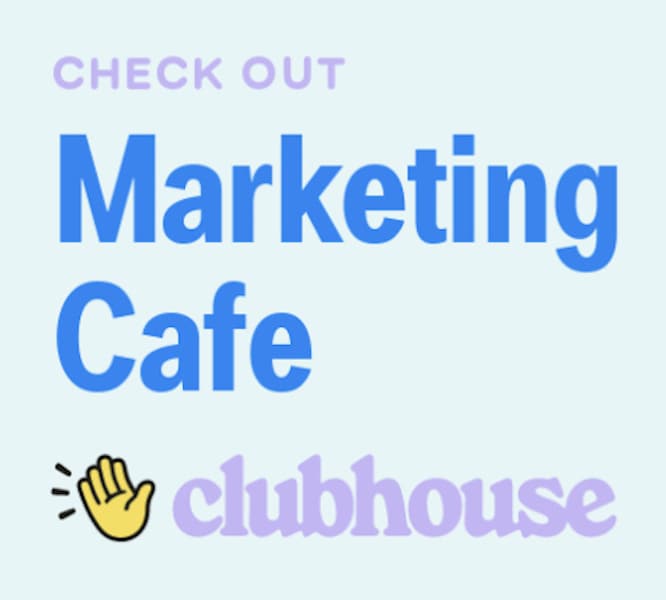 Every Thursday @ 2pm ET
Let's Talk Marketing
Hosted in The Marketing Cafe
Each week, we dive into a different marketing topic and answer questions from the audience.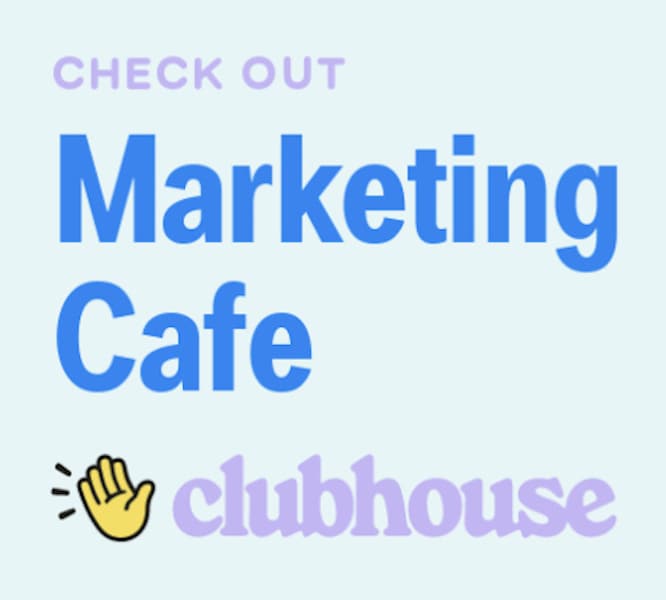 Every other Sunday @ 7pm ET
Ask Us Anything
Hosted in The Marketing Cafe
Bring your marketing questions and ask our panel of experts.
Let's Get Started
Are you ready to fix your marketing and free up your time?
Simply complete our short marketing survey. We will take a look and give you some helpful advice and actionable suggestions. There is no cost or obligation.